* The "Boat Drink Caucus" - Reps. Chad Hays Mike Tryon - would like me to tell you that their rockin' cover band is playing at the Bud Tent from 5-8 this evening. Their backup band today was the Blackhawks' house band at the United Center. Should be a good time.
* Speaking of Tryon, here he is gazing in wide wonder at State Fair fashionista (or fashion disaster, depending) Dave Dring's boots…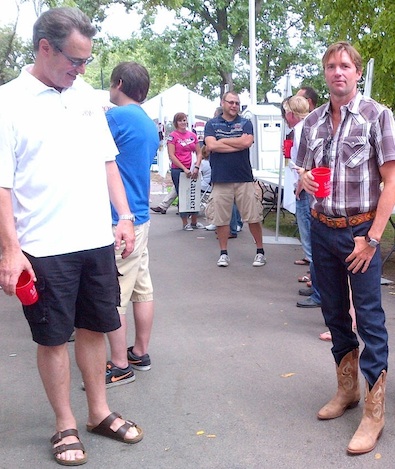 *** UPDATE *** The post hasn't generated many comments so far, but I'm betting the addition of this pic will do the trick…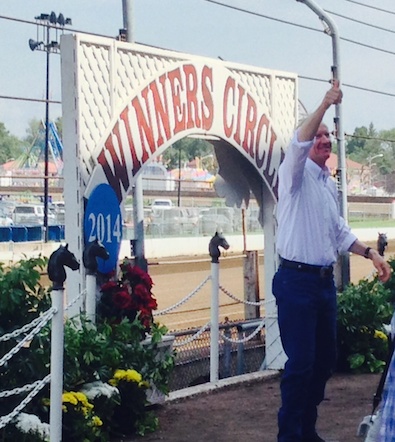 55 Comments




































































































































































Sorry, comments for this post are now closed.