On August break, Illinois Congressman Aaron Schock and representatives of the Global Poverty Project in New York visited with USAID/India representatives, who led a tour of sanitation improvements in a Delhi slum settlement Tuesday. The location is one of 200 slum settlements throughout India being supported by Health of the Urban Poor activities that provide water and sanitation improvement and awareness at Chanakyapuri.
Schock also met with India's new Prime Minister Shri Narendra Modi…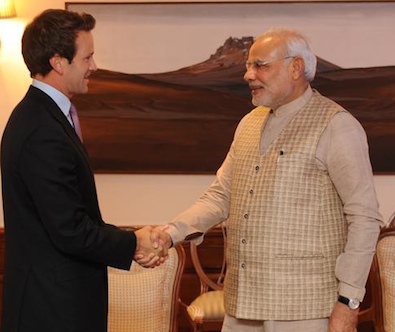 I spoke to a group of contractors last week in Peoria. Schock spoke after me, so I stuck around. He gave some incredibly thoughtful answers to some difficult questions that went beyond the usual Beltway Speak crud.
Anyway, I thought you might wanna know that before you begin your humorous rants. Not that it will probably matter anyway, but, you know, just sayin…
45 Comments






































































































































Sorry, comments for this post are now closed.