* The governor's spokesperson Catherine Kelly is better known on this blog as "ck." For example, from May 13th…
Hi, Rich!

Hope you're doing well today.

Just wanted to let you know Piatt County passed the resolution this morning.

Best,
ck
* Like most of Rauner's people, ck is an entirely pleasant person in "real life." Yes, that even applies to Lance Trover. I know you'll find that hard to believe because sometimes, maybe even more than that, their public statements can get outta hand. But ck is truly a good egg.
And today I have the pleasure of telling you that ck is getting married this weekend.
* So, to celebrate, how about we give her a caption contest? From left: Mike Schrimpf, Mike Z, Gov. Rauner and our very own "ck"…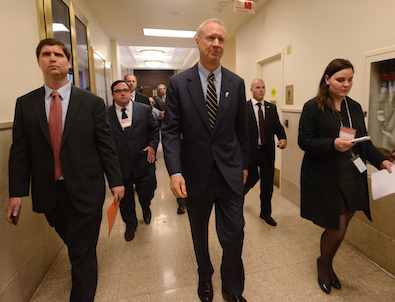 109 Comments






































































































































































































































































































































Sorry, comments for this post are now closed.