Uh-oh
Wednesday, Jul 29, 2015
* We'll discuss other results from a recent PPP poll later today. But, first, check this out…
Do you approve or disapprove of Governor Bruce Rauner's job performance?
Approve 37%
Disapprove 43%
Not sure 20%
Not good.
I think the high undecideds may be that people are still willing to give the new governor a chance before pronouncing final judgement. In cases like this we often see folks move from "approve" to parking in neutral.
* What appears to be driving those negative numbers are high disapproval ratings from Democrats in a Democrat-leading state. If there's any good news for the governor here, it's that he is still barely holding on among indies, whites and older voters…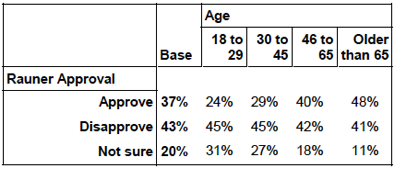 * But moderates don't like him much and neither do women…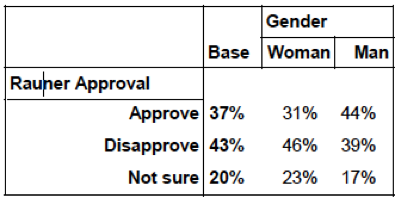 Discuss.
…Adding… People, you gotta forget about the 2018 election. This poll is about the governor's ability to lead. He repeatedly claims to have the people on his side against those bad old "machine" Democrats. That's obviously not true.
I highly doubt the public is with the Democrats, either. It is, as I suggested the other day, "a pox on both your houses" sort of dealio, which is probably the best thing the Dems can hope for right now. Drag him down with them.
The worse Rauner's numbers get, the more pressure he'll get from within his party to finally drop his silly demands and cut a deal. Maybe he won't care about his poll results, but Republican legislators will.
130 Comments





































































































































































































































































































































































































Sorry, comments for this post are now closed.