* The Senate convenes Sunday at 2 o'clock, so I'll crank up the blog an hour or so before that happens. They'll probably caucus shortly thereafter and start voting after 3 and maybe as late as 5. We'll see.
Meanwhile I've had several requests for an Oscar the Puppy pic this week. The little guy is fascinated with the parrot who lives at the local car wash…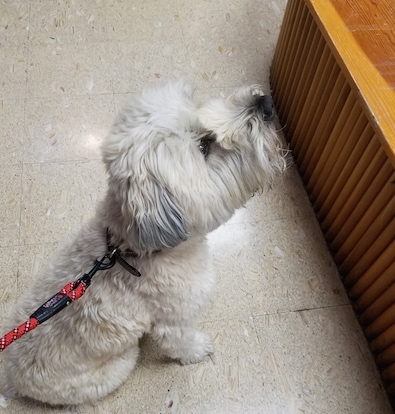 * Strummer will play us out…
You had to go killin' all the bees
No Comments
Be the first to comment.
Sorry, comments for this post are now closed.