[The following is a paid advertisement.]
Generic drugs sell for an average of 10 cents a dose. A price increase to 13 cents might trigger a government investigation. This won't provide relief to patients – it will only waste government resources. Oppose HB 4900. Learn more on the Association for Accessible Medicines website.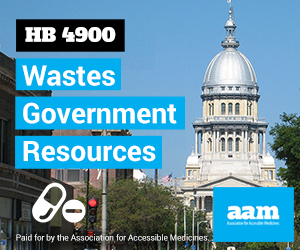 - Posted by Advertising Department


No Comments
Be the first to comment.
Sorry, comments for this post are now closed.