* Remember "Uncle Rob"? He's not really my uncle, but I've talked about my friend here several times. Rob's been an educator most of his adult life and now he's running for Madison County Regional Superintendent…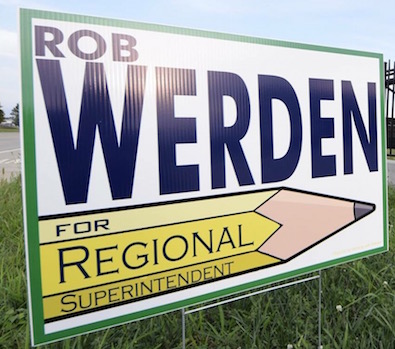 That is one sweet-looking yard sign. You can learn more about Rob's campaign by clicking here.
* Many years ago, I helped designed this yard sign for my brother Doug who lives in Texas…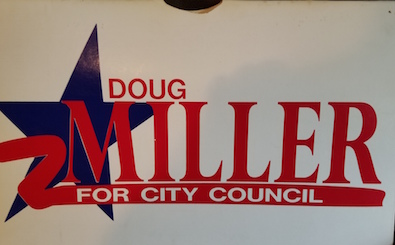 I was pretty proud of that sign, but the "M" wasn't visible at night because of the blue background. So, it looked like "Doug Iller" was running for council.
Oops.
* I liked this one so much I had it framed…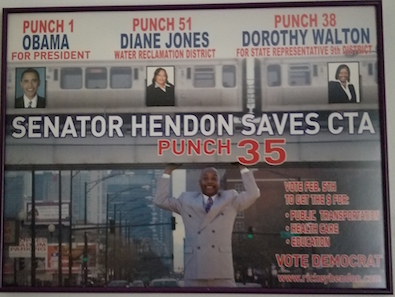 * And I bought this window sign/poster (not sure which it is) on eBay. It's autographed by himself…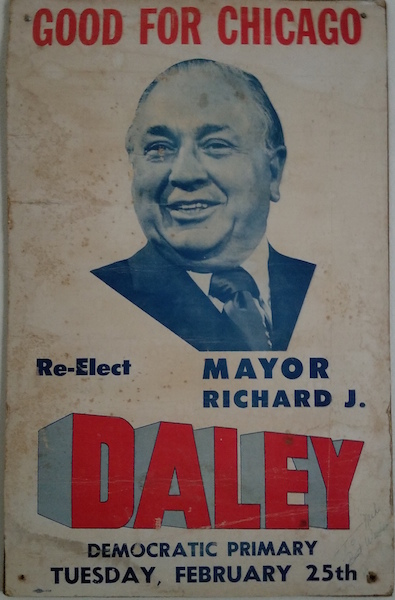 * You can always tell when there's a strong ward or township organization when you see yard signs neatly arranged down the street like this…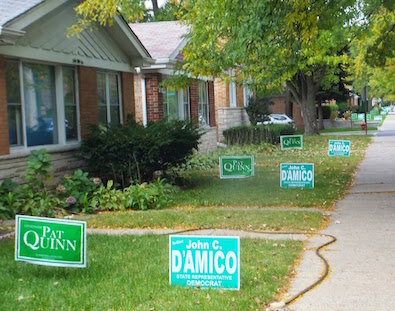 * The Question: What are your own favorite yard signs?
15 Comments












































Sorry, comments for this post are now closed.