[The following is a paid advertisement.]
Small businesses create two-thirds of the new jobs in Illinois. And more than 270,000 Illinoisans are looking for work. But a new report shows just how much Gov. J.B. Pritzker's tax proposal would harm the state's most important economic engine.
The nonpartisan Tax Foundation projects Illinois' business tax climate ranking would plummet to 48th in the nation – and the worst in the region – under Pritzker's "fair tax" rates. Only California and New Jersey would rank worse.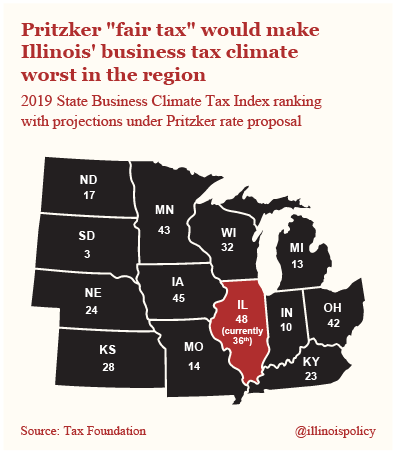 This massive hit for small businesses is one of the reasons Pritzker's rates would cost the state at least 30,000 jobs. And it's no wonder family-owned businesses like Piasa Motor Fuels near Alton, Illinois, would look for relief across state lines. State lawmakers representing districts with strong small business communities should be wary of following the governor's lead.
- Posted by Advertising Department


No Comments
Be the first to comment.
Sorry, comments for this post are now closed.