[The following is a paid advertisement.]
A bipartisan group of nearly 50 state and local leaders across Illinois have united against the elimination of Illinois' flat income tax protection.
Read the open letter to Gov. J.B. Pritzker opposing the progressive income tax amendment here.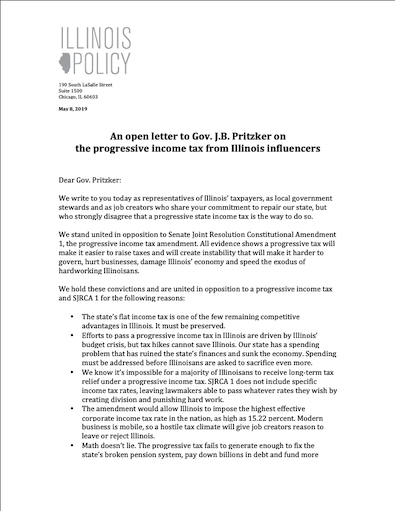 - Posted by Advertising Department


No Comments
Be the first to comment.
Sorry, comments for this post are now closed.