* The setup…
The Illinois Senate on Tuesday passed and sent to Gov. J.B. Pritzker a bill that would pave the way for people to use robotic "personal carrying devices" in Illinois.

Those are robotic devices designed to follow their owner around, carrying items that might be too heavy or bulky for the person to carry themselves. One, known as the Gita (pronounced "jee-ta") is produced by the Italian automotive company Piaggio, which is best known for its Vespa brand of scooters.

Gitas, however, have been slow to enter some markets where laws dealing with traffic and pedestrians haven't caught up with the new technology.

House Bill 245, which passed the House March 11, would establish a legal framework for using such devices in Illinois. It would provide that the devices be designed to stay within 10 feet of their owners and that the owners or operators have the same rights and obligations of pedestrians, except that they would have to yield the right-of-way to pedestrians on a sidewalk or crosswalk. It also provides that the devices cannot be used to transport a person.

In addition, the bill would give local governments authority to enact their own regulations for how the devices are used within their jurisdictions. It also contains a number of consumer protection provisions that would limit legal remedies for damages or injuries caused by the devices or their operators.
* Here it is…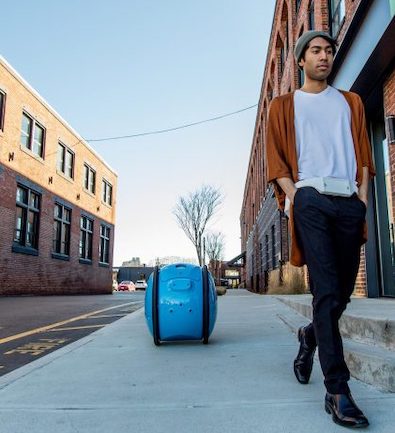 My inner curmudgeon is trying to imagine a couple hundred of those things rolling around the West Loop on a Thursday afternoon.
* The Question: Caption?
50 Comments





















































































































































Sorry, comments for this post are now closed.