* Unfortunately I will miss this because I am taking tomorrow off…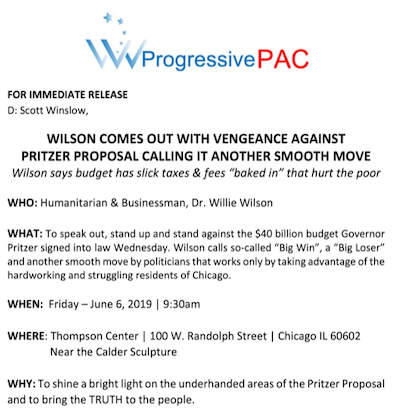 I think he is probably talking about infrastructure funding since the operating budget didn't rely on tax hikes.
* Gov. Pritzker was asked yesterday about the impact of the fees and tax hikes to fund infrastructure on everyday people. He talked about job creation, but also said this…
I would say that the infrastructure bill allows us to invest in things that will save people money in the long run.

For example … when you drive to work and you hit all those potholes and then you get a flat tire, that costs you money. When you drive to work and you hit the potholes and now you need to go out and get your steering realigned and you have to get your car fixed because of it, that costs you money.

When the rail system, when our mass transit system isn't operating properly and you can't get to work, that costs you money.
* Speaking of which…
Chicago roads. It's getting bad out here. Paulina & Cullom #chicagopothole #sinkhole pic.twitter.com/Xu2h0d8cOX

— Robin Hoecker (@RobinEHoecker) June 6, 2019
*** UPDATE *** Here you go…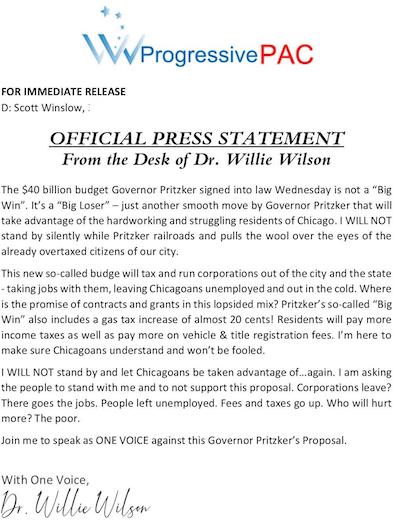 13 Comments »






































This is not Facebook, so uncivil comments, profanity of any kind, rumors and anonymous commenters will not be tolerated and will likely result in banishment.