* From the Illinois House Democrats' Twitter page on late Friday afternoon…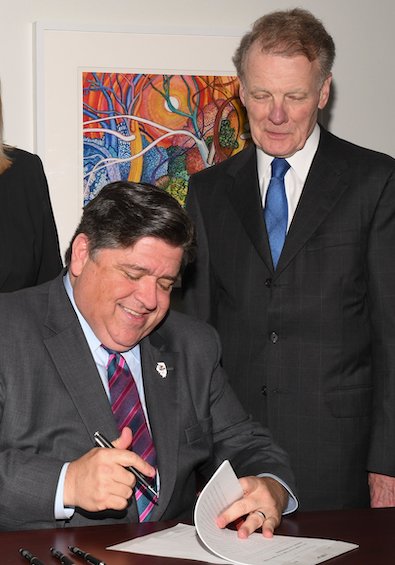 * The Question: Caption?
* Related…
* Kass: Illinois after Boss Mike Madigan? Like Yugoslavia after Tito: I called Dan Proft, conservative activist and morning talk show host on WIND-AM 560. I wanted to know how the Republican Party might react to the idea of a wounded Madigan. "What Republican Party?" Proft asked. "I'm not familiar with this 'Republican Party' of which you speak. Oh, you mean the party of GOP leaders who want to have the Madigan/big government gravy train stop at their houses? That's not a party that can take advantage of anything." Proft is angry, and rightly so, at the GOP sellouts who've accommodated Madigan's power for years so they might stuff themselves on crumbs. He sees Republican leadership as corrupt, and unable to take advantage of Madigan's difficulties.
68 Comments











































































































































































































Sorry, comments for this post are now closed.