* I was at the Prairietown "World's Fair" over the summer and ran into Republican congressional candidate Rodney Davis and Democratic state Senate candidate Andy Manar. I've known both men for years and asked them to pose together for a bipartisan photo, on the condition that it not be published until after the election…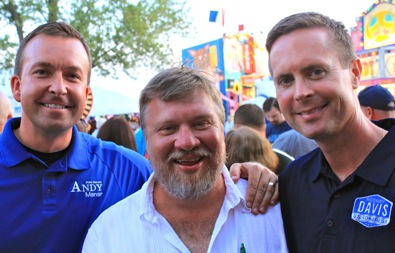 Both went on to win their respective elections.
* The Question: Caption?
61 Comments






















































































































































































Sorry, comments for this post are now closed.