* Gov. Pat Quinn's Yorkshire Terrier passed away last year. He was heartbroken, but he started looking around for a new puppy a couple months ago and finally found one. Her name is "Rosie." Let's welcome her to the fold…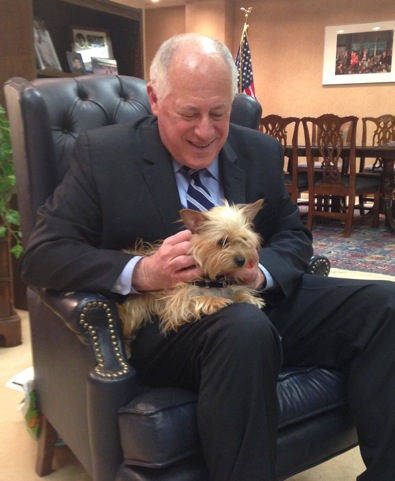 I've joked that Oscar is the most "famous" puppy dog in all of Illinois. He appears now to have some serious competition.
Also, considering what I've written about the guv over the years, I really doubt the two will have a "play date" any time soon.
* Meanwhile, I was on my way to a funeral Saturday and Jim Riemer sent me a pic of his tiny dog to cheer me up…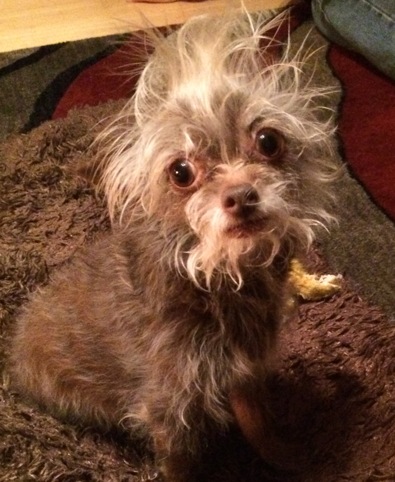 Riemer's house is like something you'd see in Better Homes & Gardens. His back yard is straight out of Architectural Digest. He has a beautiful wife and two great looking kids. But his mouse-sized dogs (they both look like the one above)… well… um… wow. They both have very sweet dispositions, though, and Jim loves them with all his heart, so whattayagonnado?
* And just because I want to, here's a photo of Oscar on his favorite couch yesterday…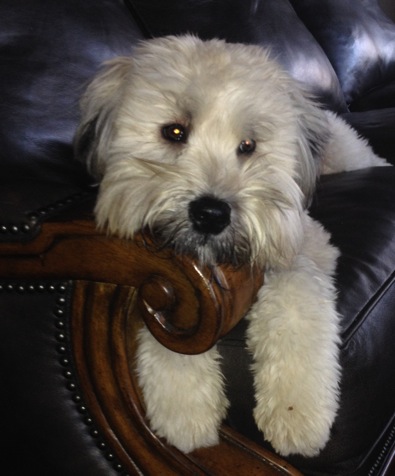 *** UPDATE *** From Grant Klinzman…
Does Oscar do this too? Was trying to work yesterday and my dog fell asleep on the keyboard. Really benefitted the folks whose work I was editing and couldn't hit delete.
The pic…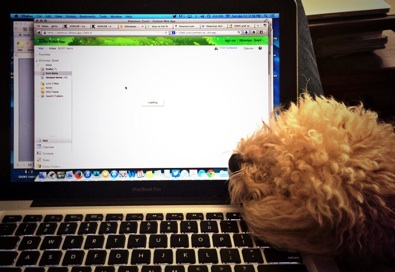 Heh.
17 Comments


















































Sorry, comments for this post are now closed.