Really inappropriate dreams starring my friends Guy Zakrzewski, James Hallberg Piechocinski, a random bag lady, Little Jim's and a copy of the state budget.
What, no bacon or Sharknado references?
* Will Caskey…
Toddler's new favorite toy is a small plastic hammer. So he was hanging out with me and tried to hammer the window. I said no, off limits.

Then he hit himself on the head with it and got upset. I comforted him and said that's why we don't hit ourselves.

He looked at me defiantly and hit himself in the head again.

Insert political metaphor here.
I'm sure we can come up with something.
You know you're dragging when … you try to plug your phone charger into your granola bar.
How did I get this far in the day without knowing that it's National Tequila Day?
* Rep. Rob Martwick's band "Little Egypt" performed at Jeff Fest over the weekend…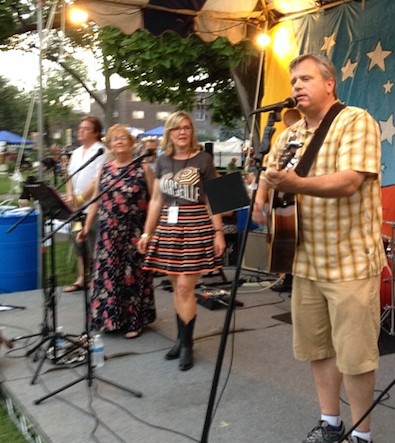 What did you post?
21 Comments






























































Sorry, comments for this post are now closed.