* From the New York Times…
State and local police departments obtain some of their military-style equipment through a free Defense Department program created in the early 1990s. While the portion of their gear coming from the program is relatively small (most of it is paid for through department budgets and federal grants), detailed data from the Pentagon illustrates how ubiquitous such equipment has become.

Highlighted counties have received guns, grenade launchers, vehicles, night vision or body armor through the program since 2006.
* Keep in mind that "recipients" can include state and local governments based within the counties. The national map…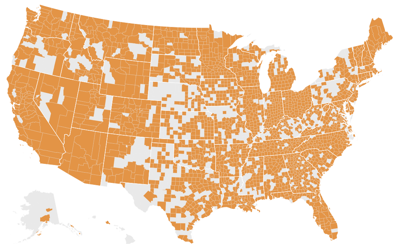 * A few random Illinois counties. Check out all the armored vehicles…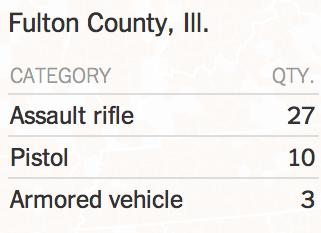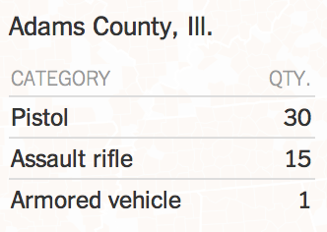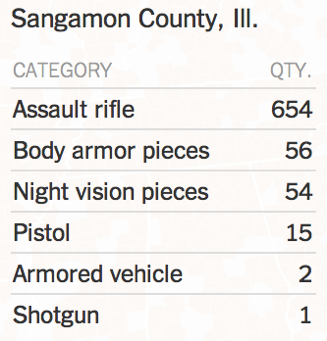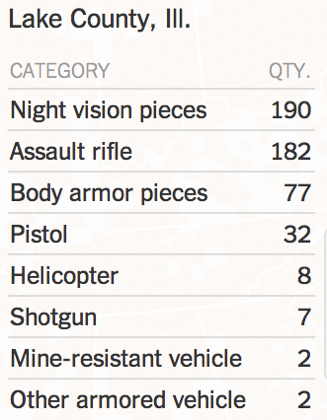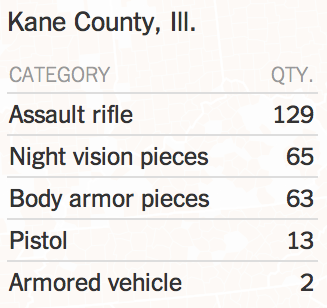 Go play with the interactive map and report back.
69 Comments














































































































































































































Sorry, comments for this post are now closed.