* There was a time when newspapers had reporters in all the courts buildings. But this very significant ruling last Thursday didn't get noticed until late yesterday afternoon…
Cook County's internal government watchdog recently won a round in his legal battle for authority to probe the offices of all countywide elected officials, but Assessor Joseph Berrios continues to challenge Inspector General Patrick Blanchard on the issue.

Circuit Court Judge Franklin Valderrama last Thursday ruled Berrios must comply with a Blanchard subpoena of documents relating to an assessor's office employee who allegedly received a homeowner's tax exemption to which he was not entitled. Berrios, who is represented by the state's attorney's office, intends to appeal, according to a news release issued by Blanchard.

Berrios resisted the initial subpoena, issued in August 2012, saying he was not required to comply as a separately elected countywide official. After months of legal wrangling, in June 2013 Blanchard sued to force Berrios to comply and get a declaration that countywide elected officials are subject to his subpoenas.

Valderrama concluded that Blanchard, whose office was created by the separately elected County Board and president, does have the authority to probe fraud and mismanagement in all of county government. "The IG ordinance requires the assessor, like every other county officer, to cooperate with and comply with the IG," Valderrama stated in his ruling.
* Perhaps this chart from a couple of years ago could explain it…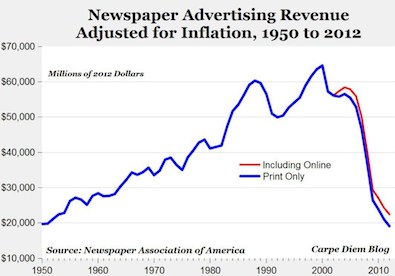 * But, heck, even Berrios didn't know…
[Valderrama] suggested that both state and county officials could conduct investigations. Furthermore, he wrote that if lawmakers want to bar Blanchard from investigating officeholders such as Berrios, they need to pass a law specifically limiting his authority.

Reached Monday, Berrios said he was unaware of the court's ruling. But he expects his attorney — the Cook County State's Attorney's office — to file an appeal.

"The state's attorney is the one doing the case," Berrios said. "They are the ones pursuing this, and they're the ones telling me what to do."
Weird.
18 Comments





















































Sorry, comments for this post are now closed.