* From the Illinois Policy Institute's news service…
A number of Republican Illinois state representatives have announced that they won't run for re-election in 2018 after bucking governor and party to support a tax increase. The people aiming to replace them say that's why they're running. […]

Eastern Illinois University trustee Dan Caulkins, R-Decatur, is one of several considering a run for Rep. Bill Mitchell's, R-Forsyth, seat after he said he wouldn't run for re-election. Caulkins was appalled by the GOP votes in favor of a tax increase without anything in return.

"We got nothing out of it," he said. "The people of Illinois got nothing but higher income taxes."
EIU almost died due to lack of a budget and he's complaining about the tax hike.
That's quite something.
It appears that Caulkins' initial appointment to the EIU board was confirmed back in February. However, his reappointment was recently assigned to the Senate Executive Appointments Committee.
Perhaps the the committee can ask Mr. Caulkins about this matter?
* Also, from the press release announcing his appointment in 2015…
Currently, Caulkins is the Vice President and COO of Patterson House, Inc. The company operates homes for adults with developmental disabilities.
…Adding… Hmm…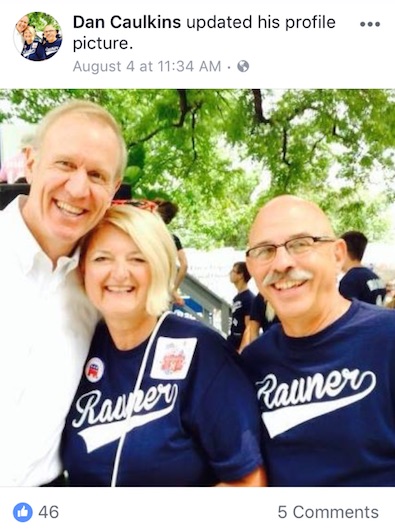 54 Comments

































































































































































Sorry, comments for this post are now closed.