* NRA lobbyist Todd Vandermyde testifying at a committee hearing…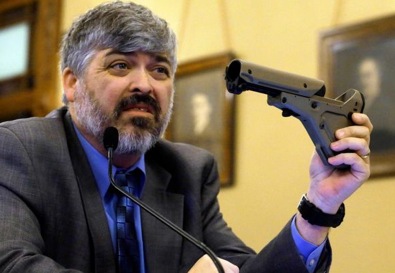 * The Question: Caption?
Funniest commenter wins a $20 gift certificate at Springfield's Grab-A-Java.
But make absolutely sure to keep it clean! Thanks.
* By the way, our previous winner was BentheDem…
In light of our success of Squeezy, I'd like to present Randy the Revenue Rabbit. You're welcome.
BentheDem should send me an e-mail and we'll work out the details.
* Also, if you have a business and would like to provide a sweet prize for caption contests, you should definitely contact me.
130 Comments





































































































































































































































































































































































































Sorry, comments for this post are now closed.