* From a Sun-Times editorial…
Two years ago, 30,000 Illinoisans thought they'd voted on Election Day, but in fact their ballots were tossed out because those would-be voters weren't properly registered. […]

They are allowed to cast provisional ballots, but if they are not properly registered or at in the wrong precinct, those votes won't count. That's what happened to those 30,000 voters two years ago. […]

Cook County Clerk David Orr estimates that 25 percent of eligible Illinois voters aren't registered. It happens for a variety of reasons. Some people, of course, are lazy or uninterested. But others have moved and simply haven't kept up their registrations. Each year, half a million people move from one address to another in Cook County alone, and in 2012, more than 13 percent of Illinoisans changed addresses.
To put it into a little perspective, 30,000 is about the same as Gov. Pat Quinn's winning margin four years ago.
* Crain's has a very informative piece on the difficulties manufacturers have recruiting employees, despite job openings…
Crain's conducted its own analysis of state manufacturing wages for this story. Over the past decade, they grew by 29 percent overall, according to figures provided by the Illinois Department of Employment Security. But consider this: Over the same period, wages in construction grew by 42 percent, in education by 43 percent and in finance by 61 percent.

Basically, if you're a young grad following the money trail, why go into manufacturing? "It boils down to our view of the trade fields," says Maciek Nowak, associate professor of supply-chain management at Loyola University Chicago's Quinlan School of Business. "Dad says to son, 'You can do better.' " […]

After receiving $13 million in federal money in 2012, a consortium of 21 Illinois community colleges has moved quickly to implement degree programs and apprenticeships for advanced manufacturing. Even Peoria-based Caterpillar Inc. chose to partner with colleges and universities around the country to help form a pipeline of skilled workers. In the meantime, however, Cat has spent the past decade laying off employees and freezing pensions and wages. It has also steadily shifted work from union strongholds in the North to right-to-work states in the South.
* Daily Herald…
On the second night of the NFL draft, an Oakland Raiders pick from 40 years ago sat in a one-story house in Des Plaines with a wheelchair ramp out front, a home he's both lived and worked in for 12 years.

Dozens of millionaires would be newly minted via the draft.

But on that Friday evening, Gregory Mathis, the Raiders' 15th pick in 1974, planned to watch the Chicago Blackhawks playoff hockey game with the residents of the house as part of his $10.70-an-hour job.

Six people with disabilities live at the home, called Cambridge House for the quiet Des Plaines street where it sits. Mathis is charged with taking care of them for the afternoon, overnight and early the next morning. He charts their progress, prepares meals, cleans up, and helps them bathe and use the bathroom.

Mathis, 62, has received $1.70 in raises in a dozen years for his work. His pay reflects stagnant state funding for agencies like his employer, Avenues to Independence, an issue that demonstrates how the political give and take in this month's state budget battle can hang over daily life.
* And, finally, a Reboot infographic…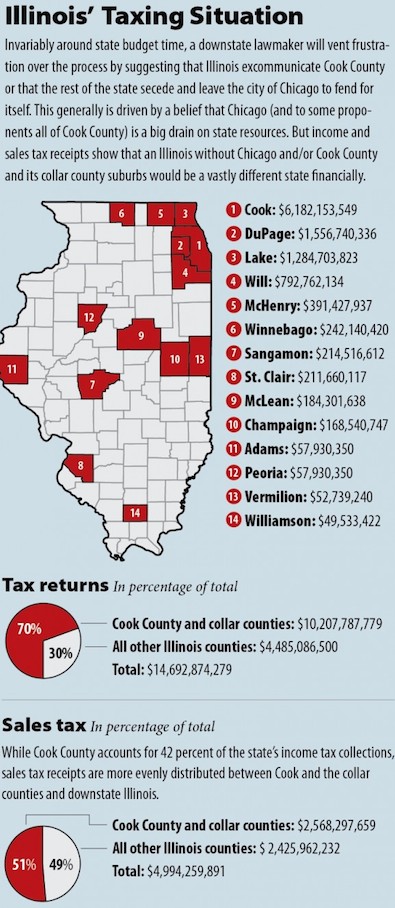 37 Comments














































































































Sorry, comments for this post are now closed.